Concrete Flooring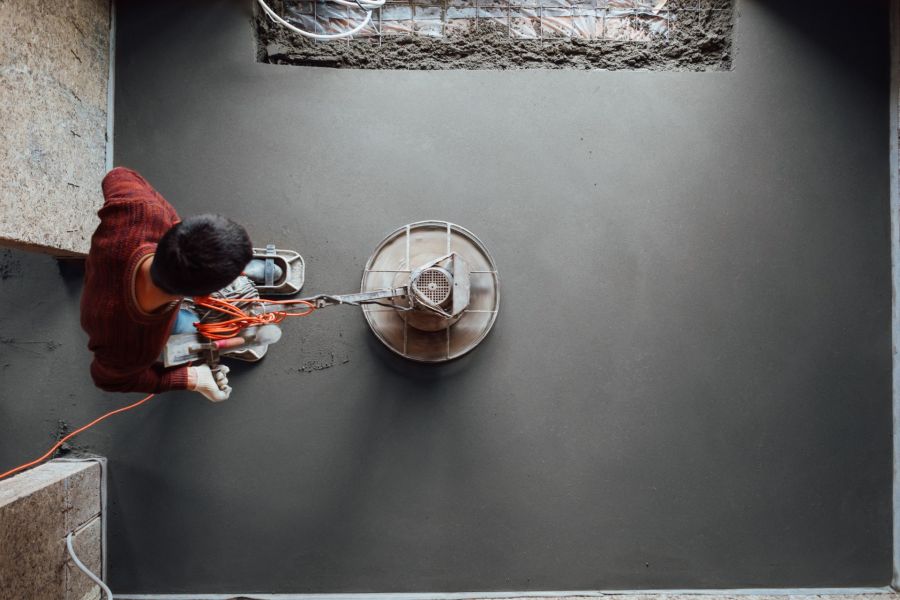 Kwekel Services, LLC are experts in epoxy coating, sealing, and painting floors. Whether you're looking for decorative concrete flooring, and protective epoxy coatings for your industrial floor or simply want to experience the ease of low-maintenance that epoxy concrete floor coating offers, call today to discuss how we can help you achieve a beautifully coated concrete floor. Kwekel Services, LLC has specialized in coating concrete floors since 1986.
---
Call for a FREE Quote
---
Protect & Shine!
No other surface of your home or business takes more abuse than your floors, and your garage floors get the worst of it. That is why it's so important to provide your floors with the right protection! Kwekel Services, LLC can help you choose the best epoxy coating or paint products to properly seal your concrete floors from any damage. Not only are sealing your concrete floors affordable but when your floors are properly sealed, concrete floors can be easily cleaned with a quick pass of a damp mop!
Why Coat Your Concrete Floor?
Do you live in an area with lots of sand or snow? Do you suffer from allergies that can get trapped in those hard-to-keep-clean carpet floors? Kwekel Services, LLC can provide you with an affordable, low-maintenance alternative by coating the surface of your concrete floor! Just some of the benefits of concrete floor coating include:
Sustainability
Easy Care
Long-lasting Versatile
Attractive Affordable
Questions about Professional Concrete Flooring?
At Kwekel Services, LLC, we recognize the importance of addressing our customers' inquiries thoroughly to help them make informed decisions about their garage flooring. We often encounter a range of questions, and we're here to provide clear and comprehensive answers. Here are some common queries along with detailed explanations:
Durability: Concrete floors are exceptionally durable, capable of withstanding heavy loads, impact from tools, and vehicular traffic, ensuring long-lasting performance and minimal wear and tear over time.

Maintenance: Maintaining a concrete garage floor is easy. Regular cleaning with mild soap and water is usually sufficient. Additionally, periodic sealing helps prevent stains and cracks, ensuring the floor's longevity.

Cost: While concrete installation costs vary, we offer competitive pricing. Moreover, concrete floors prove cost-effective in the long run due to their durability and minimal maintenance requirements, saving homeowners money over time.

Customization Options: We offer a wide range of customization options, including various colors, textures, and finishes, allowing customers to personalize their concrete garage floors to match their aesthetic preferences and existing décor.

Adaptability to Climate: Concrete floors adapt well to different climates, including areas with extreme temperatures. Properly installed and sealed concrete floors can withstand both freezing winters and scorching summers.

Crack Prevention: We employ techniques to minimize the likelihood of cracks, especially in regions prone to temperature fluctuations. Proper installation, reinforced concrete, and control joints are key factors in preventing cracks.
---
Call for Fast FREE Quote
Dial Area Code first please.
---