Epoxy Garage Flooring in Ormond Beach, FL
Want to Protect Your Ormond Beach Garage Floor While Giving it An Attractive Shine?
Kwekel Services, LLC have been experts in protecting garage floors in Ormond Beach, Florida and surrounding areas for 32 years, and have the right solution for you. A new, shiny epoxy floor coating will make all of the other cars in your Ormond Beach neighborhood jealous!
Ormond Beach Garage Floor Epoxy Coating Experts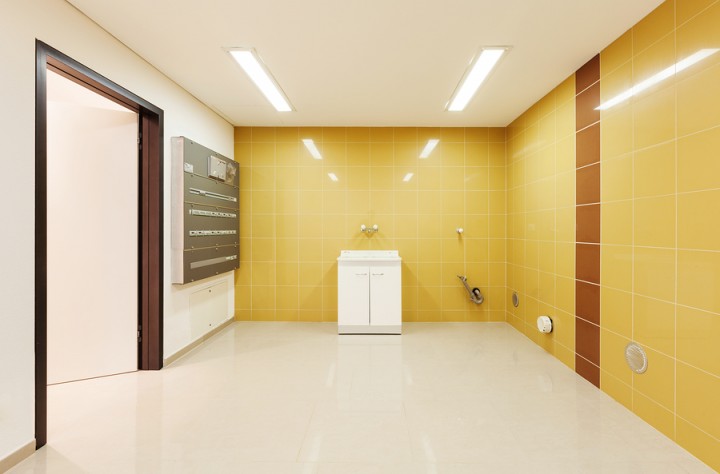 With 32 years in business, Kwekel Services, LLC knows that bare concrete has a dusty powder that has a tendency of collecting on cars, tool benches, storage items and can also be tracked into your home. For a cost effective and environmentally safe garage floor epoxy coating in Ormond Beach, for your home or business, call the experts at Kwekel Services, LLC.
Picture Your New, Shiny, Showroom-Style Floor!
Kwekel Services, LLC will help you make your Ormond Beach garage floors resistant to many household chemicals, such as gasoline, motor oil and battery acid.
Applying garage floor epoxy coating provides many benefits, including:
Resists penetration of spills
Prevents staining Easy to clean
Slip resistant
Attractive
Extend the life of your garage flooring
Add Years to the Life and Beauty of Your Garage Floor
Epoxy paint for your garage floors is even a great help to the floors of industrial and manufacturing plants and warehouses as well. Protect your Ormond Beach garage floor today by calling (844) 288-9114. We've been doing it for 32 years!
---
WHAT CUSTOMERS ARE SAYING:
"We had an incredible experience with Kwekel Services. Our garage floor was dirty and hard to clean. Kwekel services applied epoxy flooring in our Ormond Beach garage. The garage floor turned out fabulous! Could not be happier with their product or service. Thank you so much!"
Mark in Ormond Beach, FL
---
"I called Calvin for an estimate and he arrived at my home in the time we had arranged to meet. He was very polite and professional during the time we spent going over the estimate. His estimate was reasonable and affordable and the time frame to complete the job worked for my schedule. Calvin's crew was always on time and always clean up when they were done for the day. They did an excellent job on the painting and I was very happy at the epoxy in my garage. When the job was completed, Calvin and his crew made sure that everything was back in place and did a wonderful job in the clean up. I was extremely happy with the job that Calvin provided that I told my neighbor who wanted her garage floor painted about Calvin. I would use Kwekel Painting again will highly recommend him to anyone who needs a quality, professional painter. Thank you Calvin, it is a pleasure working with you and your crew."
Joice
---
5★★★★★ - "From start to finish Calvin has answered any questions and concerns as well as made adjustments on the install date to accommodate my schedule. Calvin and Josh arrived on time on a Tuesday afternoon, prepped, painted and added the broadcast flakes. Arrived at 8 AM the next day to finish the process. These guys know what they are doing!! They arrived on time, well dressed, top notch equipment and a pleasant attitude. Can't ask for more in a company. I would not hesitate to recommend Kwekel."
Jeff Koppelman
---
Call for FREE Epoxy Garage Flooring Quote
---